Evacuation alert in the north of the country, television programs suspended, transportation interrupted… Japan woke up on Tuesday morning, October 4, with a threat hanging over its head. North Korea launched an unidentified ballistic missile that flew over the northern archipelago, the South Korean military said.
The missile passed over the Japanese region of Tohoku, in the north of the country, without causing casualties or damage, said the Secretary General of the Japanese Government, Hirokazu Matsuno, during an emergency press conference held at 8. :10am (1:10am in France): "North Korea launched a ballistic missile in a north-northeast direction at 7:22 am. It flew over our land in the north of the country and it was reported that it fell into the Pacific Ocean, outside of territorial waters, around 7:49 a.m. This is the first time that a missile has passed over the Archipelago since 2017.
Also read:
North Korea launches fourth ballistic missile in a week
"This is an act of violence that follows the recent and repeated launch of ballistic missiles. We strongly condemn it."Japanese Prime Minister Fumio Kishida told reporters. In Seoul, President Yoon Seok-youl promises a "strong answer and [la prise] appropriate measures in cooperation with the United States and the international community.".
In the process, Washington promised, after consultation with Japan and South Korea, a response " robust " to this shot. US National Security Advisor Jack Sullivan also said that he wanted to reaffirm "unwavering commitment" from his country to his Asian allies. Same tone by the US command of the Asia-Pacific region. "The United States condemns these actions and calls on the DPRK to refrain from further illegal and destabilizing acts."he said in a statement.
North Korea, which possesses nuclear weapons, has embarked on an intense campaign to test its weapons this year; culminated a few days ago with four launches of short-range ballistic missiles.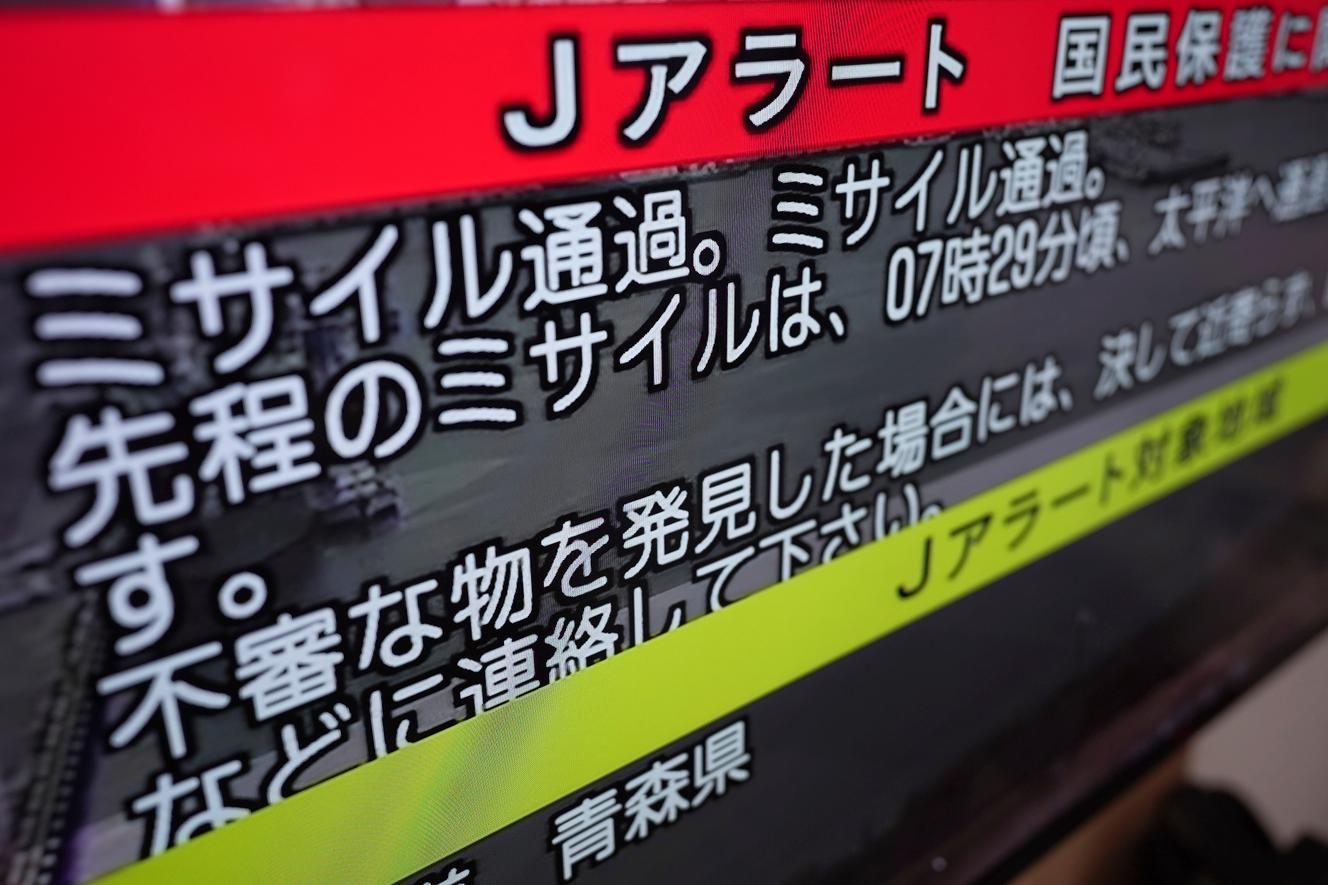 The missile launched on Tuesday morning triggered a rare activation of the J-Alert system, which appeared on the screens of national broadcaster NHK, calling residents in the north and northeast of the archipelago to take shelter. Two images of the coast and commercial ports followed each other for long minutes, to dress the government messages published in red and yellow: "A missile flew over the country! If you see debris on the ground or in the sea, stay away. Contact the local police or emergency services. ". In addition, service has been suspended on some railway lines.
"A serious attack on our country"
" This shot could have a strong impact on the lives of the Japanese. We collect information on fallen debris. We are ready to defend ourselves and will take action. North Korea's actions are hurting the region. It is a serious attack on our country." Hirozaku Matsuno said.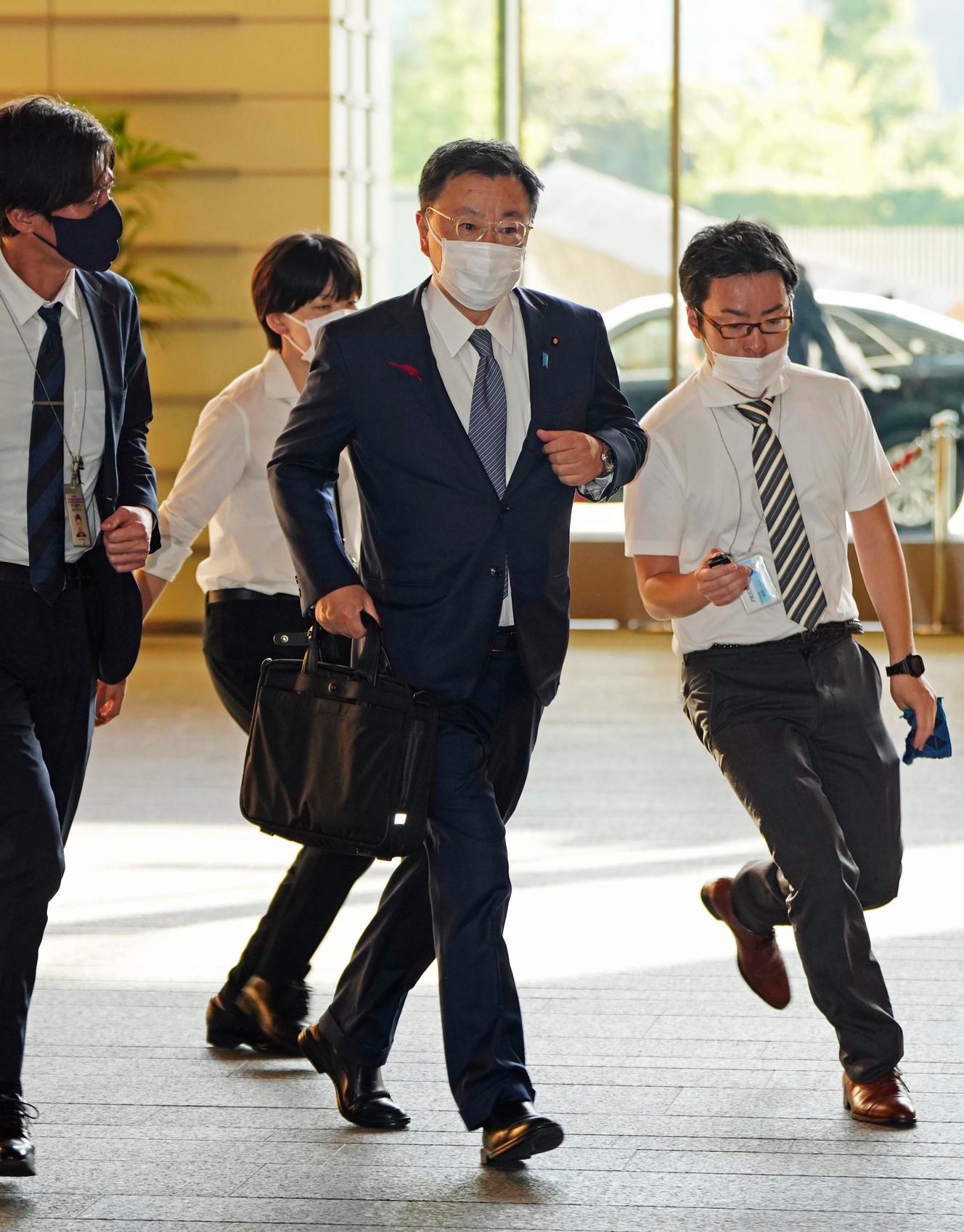 On September 30, Seoul, Tokyo, and Washington held trilateral anti-submarine military exercises for the first time in five years, and days later, US and South Korean navies conducted large-scale exercises across the peninsula. In response to these deployments, Pyongyang launched six short-range ballistic missiles into the East Sea (Sea of ​​Japan) between September 25 and 29.
Also read:
Article reserved for our subscribers

Tensions on the Korean peninsula ahead of Pyongyang's nuclear test
North Korea is under UN sanctions for its weapons programs and negotiations have been stalled for a long time. The country conducted a record number of weapons tests this year and revised its legislation to make "irreversible" its status as a nuclear power.