Like every autumn, a press conference was to be held on the occasion of the publication of the annual report of the Federal Office for Information Technology Security (BSI), the government agency responsible for cybersecurity in Germany. Scheduled for Thursday October 13 in Berlin, it should have brought together the director of the BSI, Arne Schönbohm, and the Minister of the Interior, Nancy Faeser, an organization attached to his administration.
The meeting will not take place. Due to his links with an alleged close association with the Russian intelligence services, Mr. Schönbohm is about to be fired, several German media announced on Sunday, October 9, citing government sources. Traveling to Nuremberg (Bavaria), Nancy Faeser did not confirm the information, but the brief comment she made to the press on Monday seems anything but a denial. "At this stage, I can only tell you that these are complaints that we take seriously. We will examine them and then implement the necessary measures."she said.
"Cyber ​​Clown"
Unbeknownst to the general public, the director of the BSI would have done well without the publicity that TV presenter Jan Böhmermann gave him on Friday 7 October on his showinfotainment "ZDF Magazin Royale", broadcast on the second public channel. qualified for "cyber clown"Mr. Schönbohm was accused there of having recently participated in the party organized on the occasion of the tenth anniversary of the Cyber-Sicherheitsrat-Deutschland ("German Cybersecurity Council"), a lobbying association he created in 2012, chaired until he was appointed head of the BSI in 2016, and which counts among its members the company Protelion.
However, just a few months ago, the latter was still called Infotecs, a company founded in 1991 by Andrei Chapchaev, a former member of the KGB's investigative department during the Soviet era, who was introduced by Russian President Vladimir Putin in June. , the Order of Merit of the Fatherland…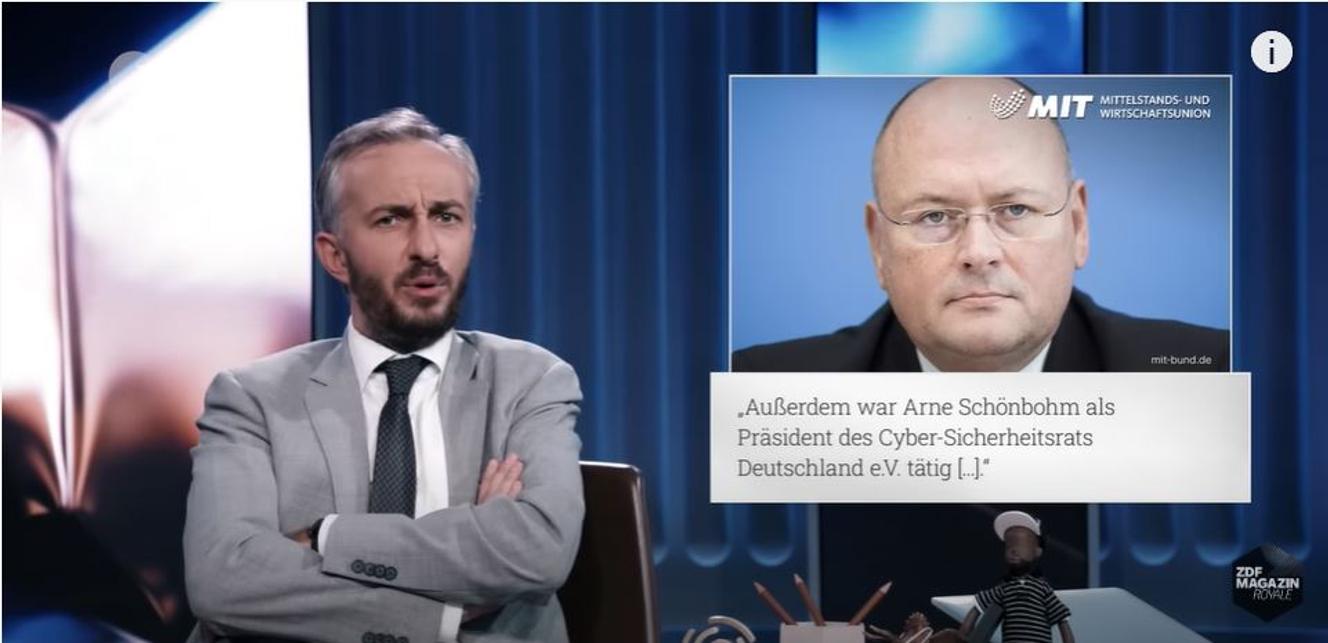 If the ZDF broadcast precipitated the fall of the director of the BSI, it had been brewing for some time. The son of a former general in the Bundeswehr, the German army, who was Secretary of State for Defense under Christian Democratic Chancellor (CDU) Helmut Kohl in the 1990s, Arne Schönbohm, 53, has always been controversial. He had been appointed head of the BSI by Thomas de Maizière (CDU), then Angela Merkel's Minister of the Interior. A choice then questioned by the severe criticism that Schönbohm had made against the body that he was about to chair. But also because of his activities as a lobbyist for private companies, which, in the eyes of many, did not make him a good candidate to lead a government agency.
You have 51.97% of this article left to read. The following is for subscribers only.