In order not to miss any African news, subscribe to the "Monde Afrique" newsletter. from this link. Every Saturday at 6am, find a week's worth of news and discussions covered by the editorial staff of the world africa.
Three months ago, Gumuru Maale walked some 100 kilometers from her village to one of the many refugee camps surrounding Baidoa in southern Somalia. Mother of eight children, she left one of her sons, Isaack, in charge of looking after the few dromedaries that remained of a herd decimated by the drought. Forced to leave in turn, the 8-year-old took the road alone, drinking dirty water along the way. She came to the end of his forces in the camp, the boy died a day later from heat stroke.
Wrapped in a large yellow hijab, her 36-year-old mother lost everything, or almost: her small sorghum field near Buur Hakaba, which had become infertile after four failed rainy seasons; her meager savings sacrificed from her to the zakatthe tax collected by force by Harakat Al-Chabab Al-Mujahedin, the Somali terrorist group affiliated with Al-Qaeda, which strangled him financially.
After two years without rain, there are hundreds of thousands like them, farmers and nomads, who have had to leave everything behind. Baidoa, 250 kilometers west of Mogadishu, is the epicenter of this crisis. The city of 800,000 inhabitants has seen its population double. Its suburbs are now surrounded by a large crown of camps where thousands of tents in the colors of international humanitarian organizations have been set up.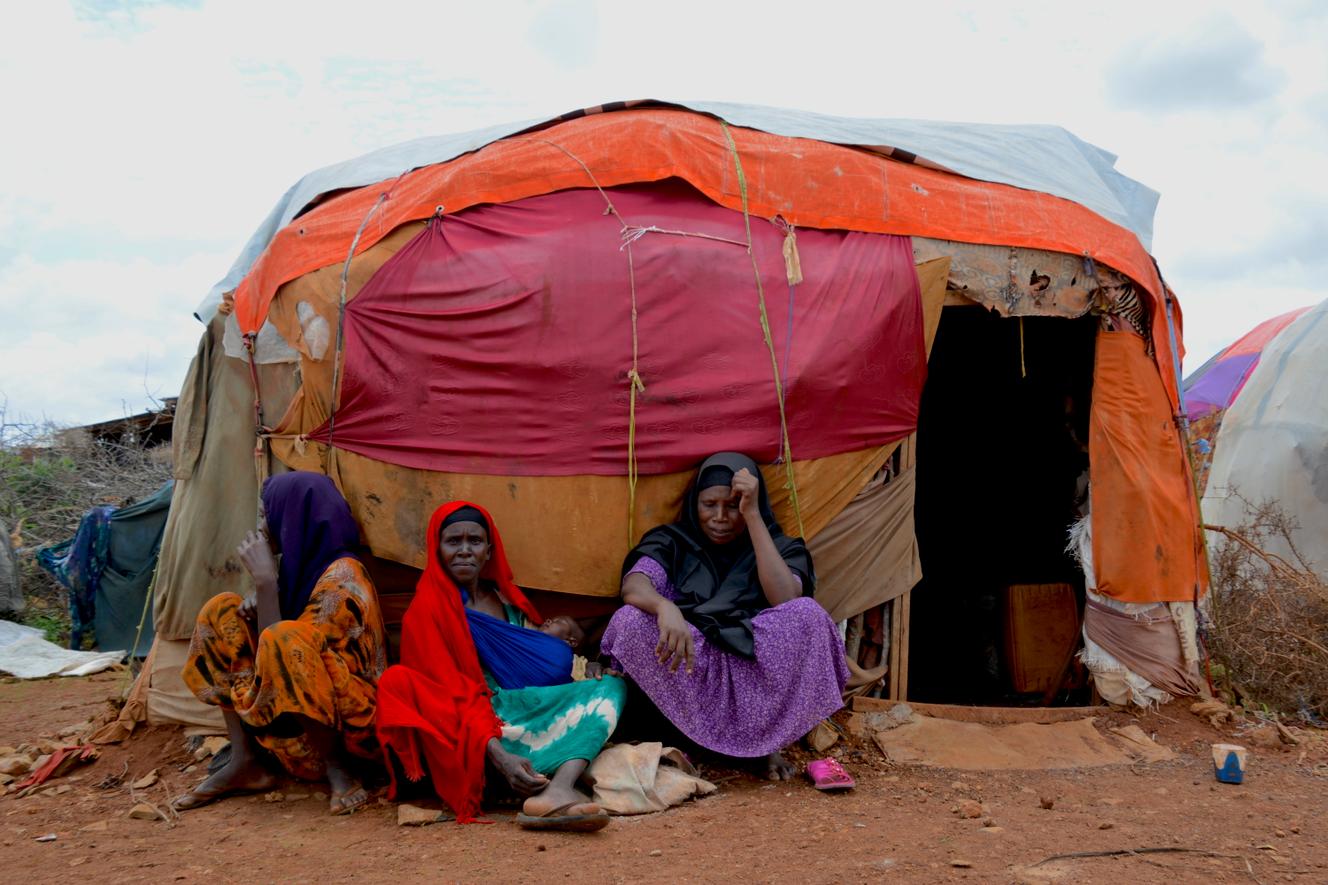 1.2 million displaced
The urgency is absolute, warns the United Nations: every minute, a Somali child is admitted to hospital due to malnutrition. According to the consumer price index (CPI), "Nomadic and displaced communities within Baidoa district are expected to experience famine between October and December 2022," a state where a quarter of households have no water or food, and a third suffer from acute malnutrition. "The technical thresholds of famine have already been reached," informs a humanitarian that he does not wish to be identified, because the word is "politically sensitive".
The Horn of Africa is simply experiencing its worst drought in fifty years. It affects more than 30 million people in Kenya, Ethiopia and, above all, in Somalia. Here it has displaced 1.2 million people and affects almost 8 million people: half of Somalis. "We are still far from the great famine of 1992, when trucks collected hundreds of corpses from the streets of Baidoa every morning"tempers a humanitarian Westerner, accustomed to the countryside. But this is the third drought in ten years. In Baidoa, the specter of the 2011 famine still haunts, which killed 260,000 people.
You have 66.93% of this article left to read. The following is for subscribers only.