The dealer intends to promote reverse buying, that is, the possibility of reselling you old or unused sporting goods so that they can be repaired and resold under warranty.
In Belgium, Decathlon changes its name and becomes Nolhtaced (pronounced Noltakket). A break from marketing? Rather a communication operation that will last a month. Objective: to highlight the reverse purchase that has already been practiced in the group since the beginning of the year, with "Nolhtaced" being simply the "Decathlon" brand spelled backwards.
"In addition to buying sports equipment, you can also resell your own old or unused sports equipment. Decathlon repairs it and then resells it second-hand and with a guarantee," explains the group's Belgian subsidiary in a press release.
The sports store brand sees several objectives for this operation, first of all "to reuse as many objects as possible and thus limit the impact on our environment and avoid waste". "Thanks to Decathlon's second-hand offer, consumers with low purchasing power also have the possibility of buying quality sports equipment at a lower price," specifies the brand.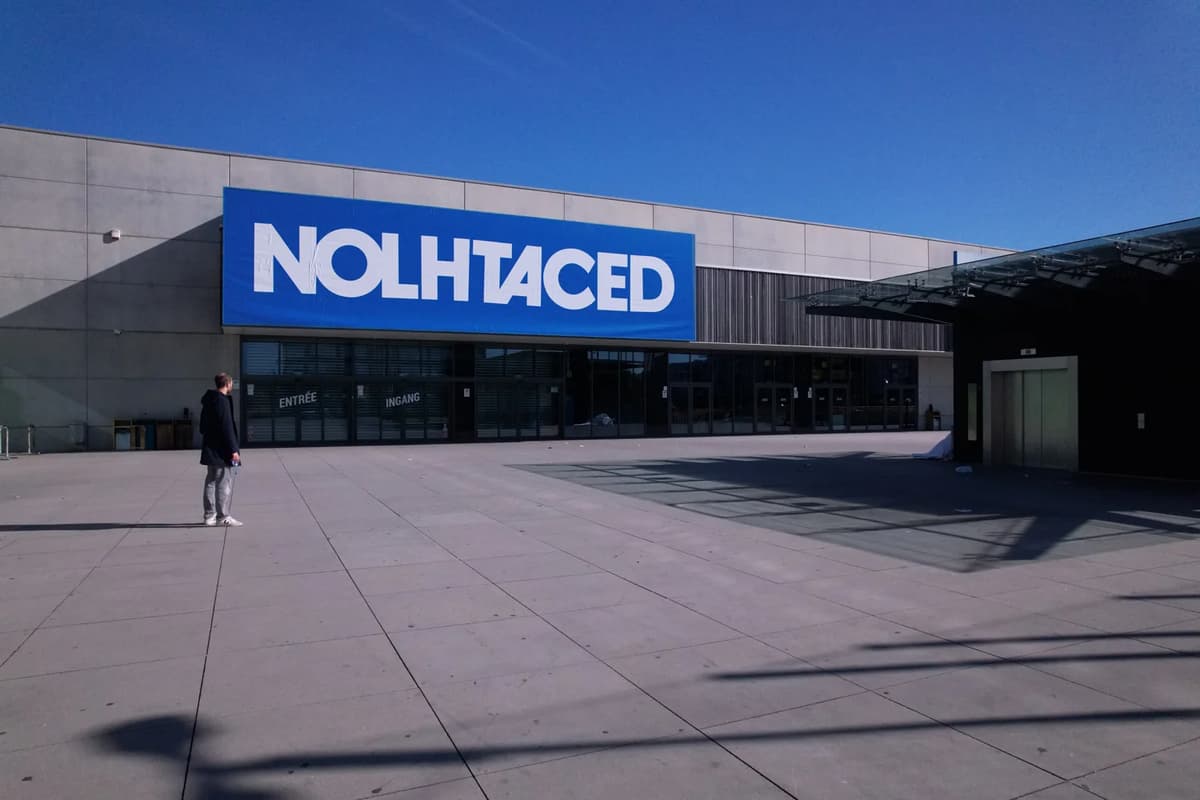 Consumers can sell almost all of their sports equipment in excellent or very good condition. All sports equipment is accepted, with the exception of hygiene products such as underwear, swimsuits or socks and safety products, such as bicycle helmets. Excessively worn or damaged products cannot be offered for sale.
26,000 items have already been repurchased
For the customer, the sale of this equipment – which may not have been purchased from the dealer – allows them to obtain purchase vouchers valid for two years of the value of the object sold to spend "on the new offer, but also on the second-hand offer or rental of the sporting goods chain".
This buyback scheme, tested since the beginning of the year, has allowed Decathlon to buy back 26,000 items. "But it could be better, which is why the sports network is stepping up its service starting today and putting it in the spotlight for a month by reversing its name," the group continues.
"At first glance, this name change to Nolhtaced may seem like a marketing gimmick, but above all we want to make our redemption service known to the widest possible audience and thus reuse as many things as possible, lower the threshold of second hand and increase purchasing power," says Arnaud De Coster, second-hand manager at Nolhtaced Belgium.
In a recent survey conducted in Belgium, 30% of respondents said that they put off buying new clothes and sports equipment due to the rising cost of living. 20% said they buy second-hand equipment and 15% second-hand sportswear.
In addition to the logos on the website and social media channels, Nolhtaced will also appear on the streets. Banners on storefronts in Evere, Namur and Ghent will be replaced for a month by this reversed corporate name.
Olivier Chicheportiche BFM Business Journalist